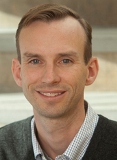 ALEXANDER J. HARTEMINK, Ph.D. – Duke University Department of Computer Science
Dr. Hartemink is Associate Professor of Computer Science, Statistical Science, and Biology at Duke University. He has been teaching at Duke since September 2001, when he received his Ph.D. from the Department of Electrical Engineering and Computer Science at the Massachusetts Institute of Technology (MIT). His CV includes a Master of Philosophy in Economics from Oxford University and Bachelor of Science, Mathematics, Physics, and Economics from Duke.
---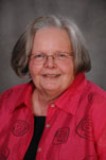 CAROL HAMRICK – Data Distribution Director at Triangle MLS
Ms. Hamrick has been working for Triangle MLS Inc. (TMLS), a regional multiple listing service covering a wide variety of valuable products, programs, and services for over 7,000 REALTORS® and appraisers; since 1995.
She began working for the company as a Photo Coordinator, managing photographers and produced weekly MLS books and digitized photos. In 2001, her role shifted when she was offered the position as webmaster, maintaining the company's website which brought the site to gain national recognition in 2002 from the National Association of REALTORS®.
---
HENRY KAESTNER – Co-Founder & Executive Chairman of Bandwidth.com
Mr. Kaestner is Co-Founder and Executive Chairman of Bandwidth.com and served as CEO until early 2008. In his position as Executive Chairman, Henry works with partner David Morken on the firm's strategy, financing and marketing functions. Kaestner also oversees the partnership's not-for-profit activities.
Previously, Kaestner was the CEO of Bandwidth International, an international wholesale telecommunications broker based in London, England. He was also a founder of Chapel Hill Broadband, a US based consultant and broker that specializes in dark fiber and large wholesale transactions.
He was also Founder and former President and CEO of Chapel Hill Brokers, an energy broker for clients like Morgan Stanley and Merrill Lynch, which was sold to APB Energy (now ICAP Energy) in 1999.
---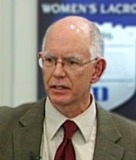 JOHN HAWKINS – Chairman of Leadership Edge Incorporated
Mr. Hawkins, founder and President of Leadership Edge Incorporated, has been helping university students and organizational leaders across America with the issue of developing a leadership lifestyle for almost two decades. Providing excellent and effective leadership development mentoring based upon scriptural principles to equip today's collegians for tomorrow's challenges.
John earned degrees from Wake Forest University and Southwestern Baptist Theological Seminary. His professional development includes completion of the Master Class for Leadership Educators at Harvard University's Kennedy School of Government.
He has also been published in numerous journals and publications including: Executive Excellence, Personal Excellence, The New York Times, Bottom Line Business, Student Leader Magazine, The Journal of the Service Industry Association, and The Journal of Leadership and Management in Engineering.
---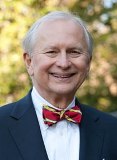 JOHN SANDERS – Chief Operating Officer, Church of the Good Shepherd (Durham NC)
Prior to retiring, Mr. Sanders enjoyed real estate for over 30 years. As former manager of the Raleigh-Durham-Chapel-Hill area's most successful real estate office, John has overseen more than 30,000 transactions.

WILLIAM McCLATCHEY –President, Chaucer Creek Capital
Mr. McClatchey has been exclusively focused on the southeastern multifamily market for many years now and has completed over $500M in transactions, including over 5,000 units across the region. Before entering the Real Estate business, Mr. McClatchey founded, grew and successfully exited McClatchey Broadcasting Company, which owned and operated radio stations located across the Carolinas. Prior to that, Billy worked in the mergers and acquisition groups for Bowles Hollowell Conner & Company where he advised on over $1B in transactions. He also previously worked for Trident Financial Corporation where he helped raise over $1B for financial institutions seeking an initial public offering. Billy graduated from Duke University with a Bachelor of Arts in History and Religion. He also received his MBA from the University of North Carolina where he was awarded the prestigious Tiger Fellowship given by Hedge Fund Investor Julian Robertson. He was also named to the Triangle Business Journal's "Top 40 under 40" list in 2010.